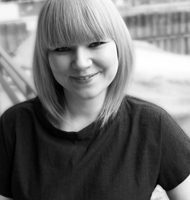 j.zach@udk-berlin.de
In 2009, after graduating in architecture at Technische Universität München, Jelena decided to pursue an education in industrial design at the same university. During her studies she was working as a freelance designer and researcher for Johnson&Johnson Medical on a tissue regeneration project.
In 2011, she completed a degree in industrial design with great distinction, gaining a M. Sc. She won universal design and consumer favourite award for the product she developed during her master's thesis on the topic "Design for an Aging Society – Participatory Design Methods for Developing Products with and for People with Dementia".
In 2012, Jelena joined the Design Research Lab to work on a project that aims to support people with dementia, by helping them navigate through their day. She is currently working on various projects related to health and social innovation.