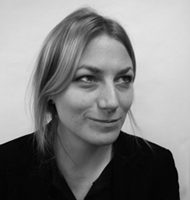 Kathrin Vent joined the T-Labs in November 2008, where she works as an interactions designer on the Web site "designresearchnetwork."
She studied Product Design with a focus on system design at the University of Kassel and at the Escola d'Art i Superior de Disseny de València in Spain. Her final thesis dealt with communication and knowledge production in social networks.
Before that, she completed foundation studies in the social sciences at the University of Kassel, did a two-year apprenticeship as a "Host of Communication," and gained overseas professional experience as an au pair in London for a year.