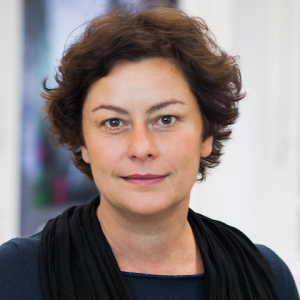 Civic Design
,
Digital Sovereignty
,
bianca.herlo(at)udk-berlin.de
Bianca is a researcher and lecturer based in Berlin. She is head of the research group "Inequality and Digital Sovereignty" at the Weizenbaum Institute for the Networked Society, the German Internet Institute, and deputy head of the Design Research Lab. Over the last years she has been researching the role of technology for political and social participation, and the role of design in transdisciplinary and collaborative settings such as social living labs, in the context of digital transformation. Within Social and Civic Design/research cluster Civic Infrastructures, she experiments with design's agencies between bottom up processes, public institutions and formalized politics.
Bianca studied communication in social and economic contexts, with focus on audio-visual communication, and experimental media design at the Berlin University of the Arts. She did her PhD on the representation and aesthetic negotiations of memory in biographical documentaries. As a cultural manager of the Robert Bosch Stiftung in Eastern Europe, she has been director of the German Cultural Center Sibiu, Romania, where she co-founded the *.artlabs – for arts, design and technology. Since 2013, Bianca has been a lecturer in design and design theory at various universities, including the Design Department at Anhalt University Dessau, the Berlin UdK and Weißensee Kunsthochschule Berlin. She is member of several scientific and review committiees, and management committee member of the COST Association for Germany (European Cooperation in Science and Technology). Since 2014, she has been a board member of the German Society for Design Theory and Research (DGTF).